Opportunities and notes when joining EVFTA (Vietnam - European Union Free Trade Agreement)
The approval of EVFTA, along with the support measures, is considered to create great competitive advantages for Vietnam's exported seafood products, including tuna and surimi compared to other competing countries.
Update: (9/3/2020)
The tariff preferences in EVFTA will bring undeniable opportunity for seafood businesses to export to the European market (EU). Some items will be subject to the tariff rate mechanism (TRQ) such as canned tuna and surimi. To help seafood businesses seize opportunities in EVFTA and have export production plans to take advantage of TRQ for canned tuna and surimi products, the Import and Export Department, Ministry of Industry and Trade, issued Dispatch 0737 / XNK-NS on the mechanism of management of import duty quotas on a number of agricultural and aquatic goods under EVFTA Agreement .
In July of 2018 the European Union and Vietnam agreed upon the final texts for the European Union-Vietnam Free Trade Agreement (EVFTA) and the EU-Vietnam Investment Protection Agreement.
Import and Export Department (MOIT) said , focal agency of the EU responsible for the allocation and management of the TRQ for items subject to commitments in the Agreement EVFTA the Taxation and Customs (Directorate General Taxation and Customs Union - DG TAXUD). TRQs will be allocated and managed in accordance with Articles 49 to 54 of the Implementing Regulation (EU) 2015/2447.
Under this regulation , EU importers will register with DG TAXUD to enjoy this preferential tariff quota. Imports into the EU under the TRQ will be allocated under the "business registered before the quotas before" (first-come, first-serve), based on the date that the application is granted import Exports are approved by EU customs authorities.
For example, all applications for import licenses approved on August 1, 2020 (expected to be the effective date of the EVFTA Agreement) will be allocated TRQ in advance, and the remaining quota amount will be allocated for approved import licensing applications on August 2, 2020 and beyond.
On the Vietnamese side, businesses do not need to do any TRQ registration procedures with the Ministry of Industry and Trade. Businesses need to proactively follow up and discuss with EU partner businesses to determine the amount of quotas granted and agreed by the partners on the right delivery time.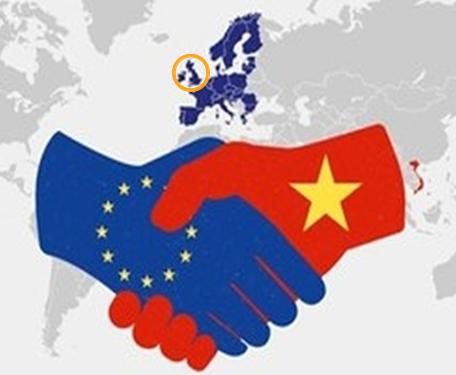 BREXIT-EVFTA: UK exit from the EU complicated implementation of the agreement
Enterprises should also note that in order to enjoy preferential treatment in TRQ, goods imported under this mechanism need to meet the rules of origin provided in the EVFTA Agreement. Specifically, goods of Vietnamese origin, when imported into the EU, need to submit a certificate of origin, a self-certification declaration of origin or a declaration of origin in accordance with Article 15, Protocol 1 of the Regulation on goods. origin and the mode of cooperation in administrative management of EVFTA.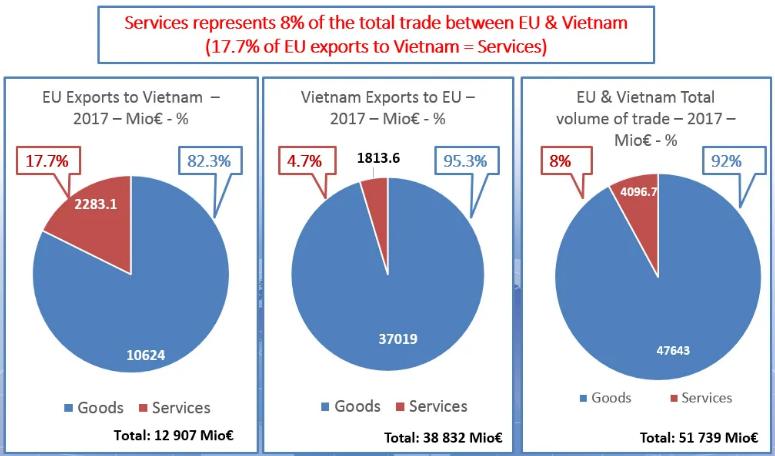 And Circular 11/2020 / TT-BCT, Vietnam originating imports into the European Union are entitled to preferential tariff treatment under EVFTA when one voucher certificate of origin following:
Certificate of origin ( C / O form EUR.1 ) issued under Article 4 and from Article 20 to Article 23 of Circular 11/2020.
Self-certification of origin as prescribed in Article 25 of Circular 11/2020 issued by the exporter whose shipment is not more than 6,000 EUR.
A self-certification document issued by a qualified exporter or exporter registered in a database in accordance with the regulations of the Ministry of Industry and Trade.
The self-certification of origin of goods specified at Point c, Clause 2, Article 19 of Circular 19/2020 shall comply with the regulations of the Ministry of Industry and Trade and apply after Vietnam notifies the European Union.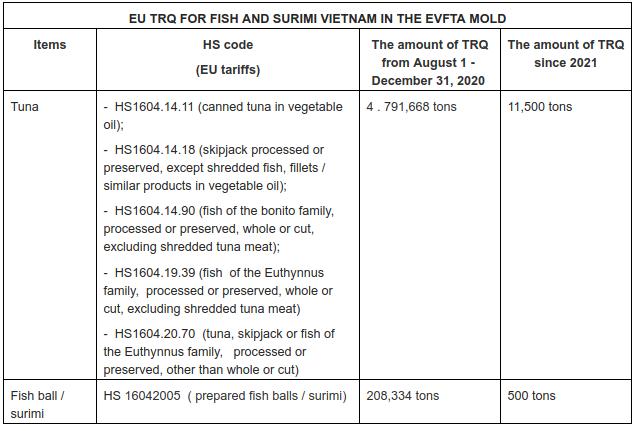 Source: VASEP