Pangasiu exports flourished again
2018 marked the success of the Vietnamese Pangasius industry as both farmers and exporters have achieved victory. It can be said that after a long time, Pangasius business has grown again. This result is due to the multiple factors, first of all the foundation from 2017 set the stage for the success of 2018. This is the first year in 20 years Pangasius has a spectacular growth in price, and the total turnover of the year reached US$2.26 billion, up 26.5% and was the highest ever. Besides, large import markets have seen positive changes with strong growth in export value of 15.6% - 50% ...
Update: (4/2/2019)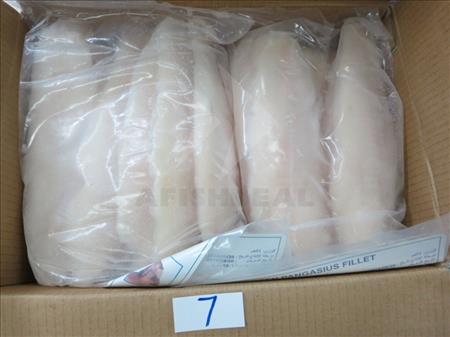 he US
In 2018, the total value of Pangasius export to the US market reached US$549.4 million, an increase of 59.5% compared to 2017, accounting for 24.3% of total Pangasius export of Vietnam. Particularly in December 2018, Pangasius exports to this market increased tremendously by 124% compared to the same period last year, reaching US$55 million. With a steady increase and bigger growth, up to the end of October 2018, the US market has returned to the No 1 position of Vietnam Pangasius export. First of all, the US Department of Commerce (DOC) issued a preliminary conclusion of the 14th anti-dumping tax review (POR14) for the period from August 1, 2016 to July 31, 2017 for Vietnamese Tra and Basa fish products exported to the US market. Accordingly, the preliminary tax rates for two mandatory defendants were US$0/kg and US$1.37 / kg. The tax rate for voluntary defendants was US$0.41/kg and the national tax rate was US$2.39/kg. These tax were much lower than the final result of the POR13 review of US$3.87/ kg. Although this was only a preliminary tax rate, it has generated goodwill for Pangasius export enterprises to the US market. Besides, the fact that FSIS recognized Vietnam's catfish control system equivalently to that system in the US. The trade tensions between China and US were also the opportunity for Vietnamese Pangasius to gain market share from Tilapia into a big importer such as the US.
China - Hongkong
By the end of 2018, the value of Pangasius export to the Chinese market reached US$528.6 million, up 28.7% over the previous year, accounting for 23.4% of total export of Pangasius. Although last year, the growth of Pangasius export to China - Hong Kong market has "cooled down" compared to 2 years ago. However, this is still considered a potential and large export market of Vietnamese pangasius export enterprises.
EU
In 2018, exporting pangasius to the EU market has prospered again after years of gloom with export value to this market reached US$243.9 million, up 20.2% over the previous year, accounting for 10.8% total export of pangasius. Thus, the EU is the third largest exporter of Vietnamese Pangasius exporting enterprises (after the US and China - Hong Kong). The four largest importers in the region were Netherlands, England, Germany and Belgium experiencing a very good growth with increasing by 33.4%; 5.9%; 10.5% and 11.8% respectively over the previous year.
Currently, Pangasius products are competing with tilapia and Alaskan pollock in some key markets in Europe. The replacement of pangasius products in some market segments is taking place across Europe with varying degrees. According to CBI, Germany and Poland are suppliers to Central and Eastern European countries, where there is no large import port. According to statistics in 2017, €45 million of frozen pangasius was re-exported within the EU. These countries included the Netherlands (€31 million ), Belgium (€14 million) and Germany (€ 8 million). This is a good signal for Vietnamese Pangasius in these markets.
ASEAN - UAE
At the end of December 2018, Pangasius export to ASEAN markets reached US$202.6 million, up 41.5% compared to 2017. Export to the three largest markets of Thailand, Singapore and Philippines increased positively by 48.8%; 20.7% and 32.1% respectively compared to 2017. In 2018, Pangasius export to ASEAN had many advantages and high demand especially in the "emerging" market of the Philippines.
An increasing bigger market in the Middle East, exporting pangasius to the UAE surged 108.5%, reaching US$48.1 million during 2018. Since the beginning of that same year, export value to this market has grown on three digits. Forecasting in 2019, exporting Pangasius to this market will continue to grow positively because of high demand for stable imports.