Pangasius export to ASEAN market continues to increase
According to many businesses, ASEAN is really a market that needs to be paid attention in the coming time.
Update: (7/26/2019)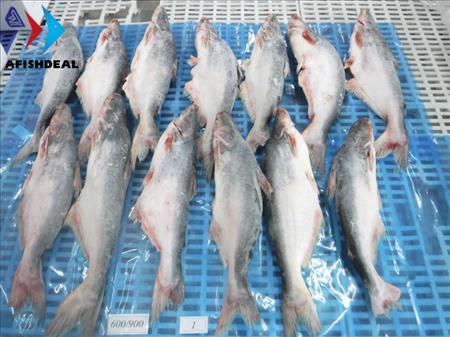 Thailand: This is the largest export market of Vietnam pangasius in ASEAN. Positive export growth to this market in the first half of this year is quite good and favorable. Particularly in 5/2019, Pangasius export value to Thailand reached 6.5 million USD, up 35.5% over the same period last year. By the end of May 2019, the export value reached 32.5 million USD5, an increase of 9.2% compared to the first 5 months of 2018. During this period, importing Thai white meat fish kept at a good growth rate and positive, in which the value of imported pangasius accounted for the highest proportion, from 40-90% of the total value of imported white meat of this country. In the first half of this year, seafood import of Thailand continued to increase strongly, in which, importing white meat fish accounted for an increasing proportion in the structure of importing frozen seafood of this country.
Philippines: The Philippines is indeed an emerging market in ASEAN in the last two years 2018-2019 when the export value has grown consecutively for many months. As of the end of 5/2019, the total value of pangasius export to this market reached 19 million USD, up 25% compared to the same period last year. Currently, Vietnam is the largest source for white fish, including pangasius, for this market. Because natural conditions are less favorable than other countries in the region, the Philippines has to import more farmed seafood in recent years. In 2018, for the first time, Vietnam organized the Vietnam Rice and Pangasius Promotion Festival in the Philippines. Through this festival, there are many consumers and businesses of this country know about Vietnam's key fish farming products are pangasius.
Malaysia: As of the end of 5/2019, the value of exporting pangasius to Malaysia reached 18.8 million USD, up 47.3% over the same period last year. This is also a market that is expected to be in the future. However, this is also a specific market with a proportion of people following Islam. However, compared to the Philippines, this is a more diverse and open country with white meat products. Apart from Vietnam, Malaysia also imported white meat fish from China, America, England, France ... But Vietnam is still the largest source of white meat fish, including pangasius. Therefore, in the coming time, there are many opportunities for Vietnamese pangasius enterprises to increase their export proportion in this market.
In early 2019, the Penang Consumer Association (CAP) issued a warning to Muslims to be cautious when eating fish because some farms are feeding non-Halal animal by-products. The representative of the association also called on the government to come up with a Halal standard for the preparation, production, distribution, labeling and handling of animal feed to allow feed producers to Certified Halal animal feed products. In the meantime, Muslims should limit meat consumption until this Act is enforced.
Source: VASEP