Vietnam increases pangasius production in 2019.
The Mekong River Delta provinces want to increase their shark catfish (pangasius) production, but for the sector to grow in a sustainable way, it is necessary to regulate the production, quality and use of chemical products more strictly, warns Le Hoang Vu, head of the Sub-department of Fishing of Dong Thap.
Update: (2/20/2019)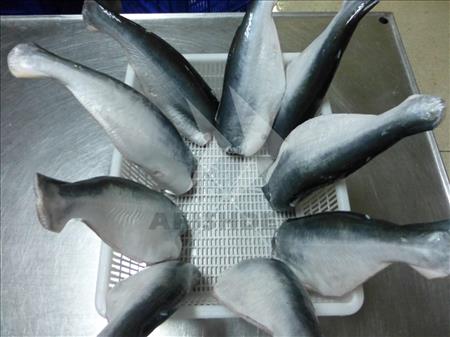 This province plans to increase the fish farms area from 150 hectares to 2,600 hectares, and its production by 60,000 tonnes, reported VNA.
Meanwhile, Tran Phung Hoang Tuan, head of the Sub-department of Fisheries of An Giang province, points out that his province is establishing a three-tier project in his province to produce high quality brood stock to supply farms in the delta, fully meeting demand by 2025.
The first tier involves research institutes and universities researching into techniques in selecting high quality fish breeders. The second involves brood stock producing centres and nurseries, and the third establishments to raise the fish until they reach the fingerling stage.
Around 1 billion shark catfish fry in 2017/18 in the An Giang province, meeting around 30 percent of the farmers' demand in the province.
Other provinces in the region are also planning to monitor shark catfish farming more closely, especially at the breeding and farming processes to ensure quality for exports.
According to pangasius farmers in the delta, the fish price has been extremely profitable, representing around VND 29,500 per kg (USD 1.28), sometimes even rising to a record VND 35,000 (USD 1.51).
Vo Hung Dung, deputy chairman of the Vietnam Shark Catfish Association, said the fish production last year was 1.4 million tonnes, a 20 percent increase from 2017. Exports saw a record USD 2.2 billion, 26.4 percent higher than in 2017.
The industry aims to export around 2.4 billion USD this year.
Source: FIS