Exports of frozen pangasius butterfly to China increased
In 2022, Vietnam pangasius exports to China & Hong Kong reached 712 million USD, up 58% compared to 2021. The two main product lines exported to China are frozen pangasius fillets (HS code 030462) accounted for over 74% of the value with 531 million USD and frozen pangasius butterfly (HS code 030324) accounted for over 25% with nearly 180 million USD.
Update: (2/17/2023)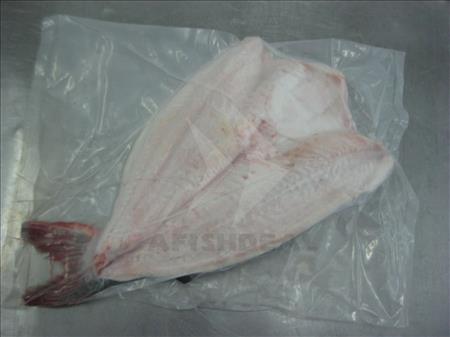 Among the main import markets for Vietnam pangasius, China alone has the highest demand for frozen pangasius butterfly.
While exports of frozen pangasius fillets to China increased by 84% from 2018 to 2022, exports of frozen pangasius butterfly increased by 143%.
In 2018, the export of frozen butterfly pangasius accounted for only about 15% of total Vietnam pangasius exports to China. In 2022 this figure is 25%. Meanwhile, the proportion of pangasius fillets decreased from 88% in 2019 to 75% in the last 2 years.
The top 6 provinces in China that import the most frozen whole pangasius products from Vietnam include: Guangdong, Shandong, Shanghai, Zhejiang, Hunan and Anhui. In 2022, in terms of whole pangasius products imported into China, Guangdong alone accounted for 37%, Shandong accounted for 14% and Shanghai accounted for 13%.
For frozen pangasius fillets, imports into Guangdong also accounted for the highest proportion of 28%, Shandong 12%, Tianjin 12%, and Shanghai 10%.
Guangdong, Shandong, and Fujian also have developed seafood processing and manufacturing industries in China. As a large seafood consumer, China is also a powerhouse in seafood processing with about 9.2-9.3 thousand processing facilities and a total capacity of 28.5 million tons/year.
In recent years, China has processed 21-22 million tons of aquatic products (80% are marine fish, 20% are freshwater fish). Every year, a large amount of seafood is imported, another part is processed and exported. In addition to importing pangasius for domestic consumption, China also uses it for reprocessing and export, especially whole pangasius products. According to Chinese customs statistics, in 2022, the country's exports of frozen pangasius fillets reached 8.2 million USD.
After 3 years of the covid epidemic, China's total seafood imports will increase again in 2023. With this huge seafood consumption market, the imported seafood demand is expected to recover significantly in 2023.
In 2022, China's imported frozen fish accounted for 45.4% of total seafood imports. In the future, China's imported frozen fish products still have great development potential.
Shrimp, pollock, squid, pangasius, salmon are all items that account for a large proportion of imports and are also popular at wholesale markets, food services, retail supermarkets and e-commerce channels.
Pangasius exports to China, by main product, 2018-2022 (US$ mil.)

Year

Frozen butterfly pangasius (hs code 030324)

Change (%)

Frozen pangasius fillet (hs 030462)

Change (%)

2018

48.489

267.766

2019

59.408

23%

449.203

68%

2020

46.712

-21%

347.054

-23%

2021

73.351

57%

210.530

-39%

2022

117.758

61%

492.073

134%

Source: Compiled by VASEP
Source: VASEP