Importers are increasing the tuna imports from Vietnam in the first months of 2023
In February 2023, Vietnam's tuna exports to the UK suddenly increased more than 13 times over the same period, reaching 971 thousand USD. This positive result offset the decrease in January and brought the total export turnover in the first two months of 2023 to more than $1.3 million, nearly 3 times higher than the same period in 2022. The UK is currently the 15th largest single tuna import market of Vietnam.
Update: (4/21/2023)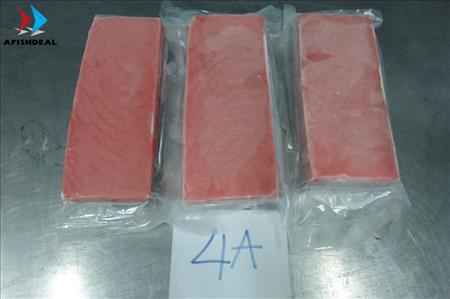 Vietnam is exporting mainly frozen tuna meat/loin (HS code 0304) to the UK market, accounting for 93% of total export turnover to this market in the first 2 months of the year.
Among the major economies, the UK has the highest inflation rate. Entering 2023, inflation in the UK in January fell to 10.1%, but then suddenly accelerated in February 2023 to 10.4%. Currently, inflation has changed the UK's seafood consumption trend, increasing consumption of frozen and processed seafood.
According to statistics of the World Trade Center (ITC), the UK is currently one of the 10 largest tuna import markets in the world. The UK imports tuna from more than 45 countries around the world, of which Vietnam is the 13th largest supplier, accounting for 1% of the country's total tuna imports. In 2022, although Vietnam's tuna exports to the UK still increased by nearly 10% in value, the reason was the increase in the average price of exports to this market.
In the UK market, with the advantage of supplying raw tuna of pure origin, tuna exporters from Ecuador and Mauritius are dominating the market. Vietnamese products still find it difficult to compete with these countries. However, with the advantage of preferential tariffs under the UKVFTA, importers are increasing their tuna imports from Vietnam in the first months of 2023.
With the current inflation situation, it is likely that the import demand for tuna consumption in the UK will not be able to recover. And therefore, tuna exports to the UK will therefore grow more slowly in the coming months when the preferential tariff quota is used up.
Source: VASEP