In August 2023, seafood export turnover is estimated to reach 846 million USD. it is the lowest negative growth in the past 6 months and sales are much higher than previous months
By the first half of August, Vietnam's seafood exports reached 5.3 billion USD, down 25% compared to the same period in 2022. By August 2023, seafood exports are estimated to reach nearly 5.8 billion USD, about 25% lower than in the first 8 months of 2022.
Update: (10/4/2023)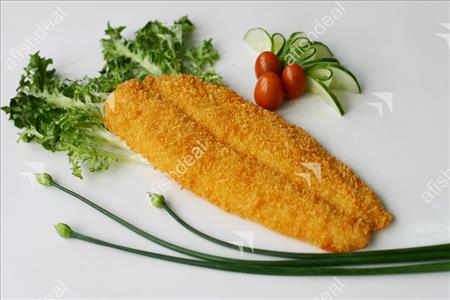 From 2021 onwards, the Covid pandemic, the Russia-Ukraine war, inflation, etc have disturbed seafood exports. Exports might not follow the normal direction that exports in the second half of the year, especially in the third quarter, will be higher.The same goes for 2023. By the end of July, exports had not shown a clear recovery trend. Although May reached a peak of 808 million USD, the next 2 months stagnated.
Particularly, pangasius exports only reached the highest level in March, then tended to decrease gradually. This trend is evident in both the US and China markets - the two largest markets for pangasius.
Meanwhile, shrimp exports have not yet made a breakthrough, but in the last 3 months, sales have been much higher than in the first months of the year. The prosperity is very evident in the US market, sales increase continuously over the months. Shrimp exports to Japan and Korea also showed signs of increasing since March but could not maintain a continuous increase.
Compared with shrimp and pangasius, the export of wild-caught seafood products decreased slightly, down 15% compared to the same period last year and maintained stable sales month by month. The largest seafood consumption markets include Japan, accounting for 28.5%, US accounting for 15%, Korea 11%, EU 9%.Among them, wild-caught seafood species are imported into Vietnam for processing and re-export purposes. Export processing and export processing also contribute a part to seafood industry revenue. Therefore, while most enterprises have experienced a decrease in exports in recent years, there are still businesses that have achieved higher sales than the same period last year thanks to the source of imported materials for this type of export processing.
Positive signs after Vietfish 2023
Vietfish International Seafood Fair 2023 just took place in Ho Chi Minh City from August 23 - 25, with more than 420 booths of more than 220 enterprises from 14 countries and territories, the fair has attracted more than 15,000 visitors, both domestic and foreign gn partners.
With the theme "Quality Connected Destination", Vietfish 2023 introduced to international customers high quality, diverse and convenient seafood products.
After Vietfish 2023, we hope that the quiet export situation in the first half of the year will change the situation in a more positive direction.
In August 2023, seafood export turnover is estimated to reach 846 million USD. Although this result still presents a 15% decrease compared to August 2022, it is the lowest negative growth in the past 6 months and sales are much higher than previous months.
Exports of pangasius reached about 167 million USD in August, also recording the smallest decrease in 6 months. By the end of August, pangasius exports totaled nearly $1.2 billion, down 34% over the same period in 2023.
The Food Safety and Inspection Service (FSIS) of the US Department of Agriculture (FSIS) has just finished an inspection program for a number of pangasius processing and export enterprises to assess the food safety and hygiene control system for pangasius exported to the US. The positive inspection results once again affirm the reputation and quality of Vietnam's pangasius exports. This will be the driving force to promote pangasius exports to the US in the coming months.
Shrimp exports in August 2023 decreased by 19% over the same period. Accumulated in the first 8 months of the year, this commodity brought in nearly 2.2 billion USD in foreign currency, down 28%.
Regarding marine products, marine products exports might be more positive if the EC's inspection program in October for wild-caught seafood concluded with positive assessment results. However, from a consumption perspective, shrimp and seafood also have optimistic hopes about the recovery of the markets, as well as any changes, like the Fukushima water release. After the news that Japan released nuclear-contaminated wastewater, it is possible that Japanese consumers will be cautious about consuming domestic seafood, so they will look to imported seafood more. Other markets also consider importing from Japan and Japan's neighbors, creating opportunities for Vietnamese seafood.
This move from Japan along with signs of economic recovery in some markets, will bring hope for seafood exports in the last months of the year, with an optimistic forecast that export sales for the whole year 2023 will reach over 9 billion USD, down 18% compared to 2022.
Source: VASEP