Many pangasius exporters are targeting Mexico, Egypt and Thailand
(seafood.vasep.com.vn) Thanks to high market demand, the total export value of Vietnam pangasius in the first 4 months of 2022 increased by nearly 97% over the same period last year, reaching over US$963 million. This result is giving strength to many Vietnamese pangasius enterprises on the upcoming export journey.
Update: (6/20/2022)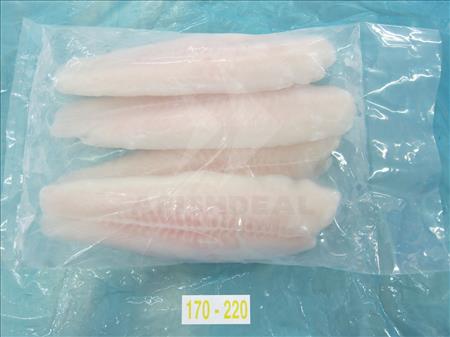 In the first 4 months of this year, Vietnam pangasius exports to major markets were good and stable. China - Hong Kong is still the most attractive market for pangasius exporters with a value of more than USD 300 million, up 156% over the same period last year. The US is the second-largest market, export value also increased by 136%, equivalent to USD 241 million. Pangasius exports to the EU market also increased by more than 84% with a value of USD 65 million.
At the Global Seafood Expo in Spain at the end of April, many Vietnamese pangasius businesses introduced customers to a number of value-added products and sought new orders. It is forecasted that in the second quarter of this year, pangasius exports to major traditional markets will continue to be satisfactory.
In addition to the above markets, in the first 4 months of this year, Vietnamese pangasius exporters are very active in developing into potential markets. Notably, there are 3 markets: Mexico, Egypt and Thailand.
After nearly 3 years of being affected by Covid-19, pangasius export activities to these 3 markets are busier than ever. The number of enterprises participating in exporting is also higher. Currently, Mexico is the market with the largest export value among the CPTPP markets. In the first 4 months of the year, the total export value of pangasius to Mexico reached over USD 40 million - an increase of 69%; to Thailand reached over USD 38 million - an increase of 80%; to Egypt reached USD 14 million - an increase of 85% over the same period last year.
Thailand has been a new customer of Vietnamese pangasius in recent years. Like China, the geographical distance factor and the growing demand for pangasius imports have attracted many Vietnamese pangasius enterprises. Up to now, there are nearly 60 enterprises actively participating in exporting to Thailand. In addition, Malaysia is also the target market of many Vietnamese pangasius exporters this year.
Recently, the US Food Safety and Inspection Agency has recognized that 6 more pangasius processing factories are allowed to process and export frozen pangasius to the US market. The Animal and Plant Health Quarantine Service of the Russian Federation also added 2 more enterprises to the list of allowed exports to the Eurasian Economic Union. The Russia-Ukraine conflict has not come to an end, after the stagnation of trade activities, now pangasius exports to these two markets have reconnected. These new developments can boost pangasius exports to grow more positively in the coming time.
Up to this point, the price of raw pangasius in the Mekong Delta has remained high, ranging from 31,000 to VND 32,500/kg.
Source: VASEP