Pangasius exports declined nearly a half after four months, businesses wait for positive signs in quarter III
Pangasius export value declined by 41% from the same period last year due to serious inflation and economic depression. However, the pangasius sector is forecasted to be in short supply in quarter III while inventories of customers are running out.
Update: (6/20/2023)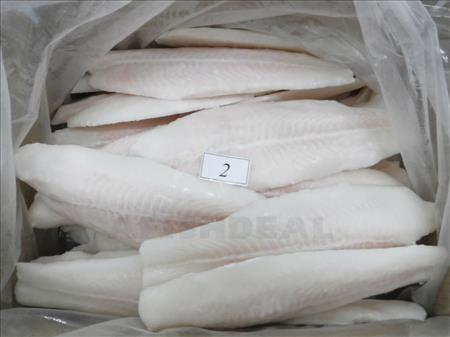 According to VASEP, in the first four months of 2023, Vietnam achieved nearly USD 570 million from exporting pangasius, down 41% from the same period last year. A sharp decline in sales of pangasius to China and the US, the top destinations of Vietnamese pangasius, was recorded by the end of April.
Pangasius exports to China and Hongkong reached USD 183 million, down 39% from the same period last year. The US reduced their purchases of Vietnamese pangasius due to high inventories and just a worth of USD 86 million was recorded in this market, down 64% from the same period last year.
As of late April, pangasius exports to the EU reached USD 60 million, down 8% from the same period last year, and some member countries saw a decline between 13% and 31%, except for Germany with a 78% increase.
Besides the EU, in the first four months, Vietnam saw a double-digit negative growth of pangasius exports to major markets as compared to the same period last year, such as Mexico (down 45%), Canada (down 51%), Japan (down 15%), Brazil (down 33%), and Thailand (down 49%).
The consequences of prolonged inflation and inventories of retailers are posing threats to the fisheries industry, pangasius sector included. Vietnam's farmers and seafood businesses are facing challenges from the slump of the market, increasing production costs and material costs, decreasing profit, and lack of capital for the production cycle.
Vinh Hoan Corporation (Ticker symbol: VHC), the biggest pangasius exporting business in Vietnam, has just announced the April revenue of 869 billion dong, down 47% from the high value of the same period last year. This result declined by nearly 16% as compared to March this year.
According to the Board of Directors of the latest annual general meeting of shareholders, low demand for fish fillet worldwide and recently rising prices of feed (particularly soybean and corn) will affect the Corporation's profit in the period 2023-2024. The Corporation predicted that profit after tax of shareholders of the parent company declined by 43% to 1,000 billion dong in 2023 alone.
Source: VFM