Pangasius' prices hit record high
Shark catfish exports to the U.S. and China have doubled year-on-year to $1.21 billion between January and May, the five-month highest ever.
Update: (7/5/2022)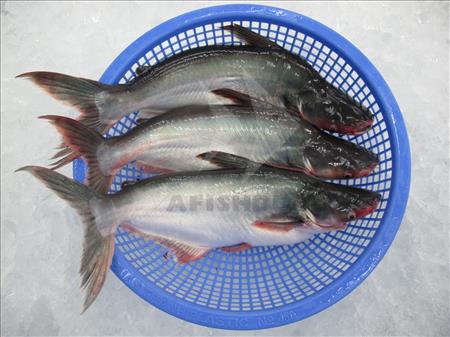 Shark catfish exports to China in particular increased by 124 percent, accounting for 26.5 percent of shark catfish export trade turnover, according to data by the Ministry of Agriculture and Rural Development. It is followed by exports to the U.S. with a 131 percent, EU with a 89 percent, Thailand with a 85 percent, and Brazil with a 51 percent increase.
At the end of April, the price of exported frozen shark catfish to the U.S. reached a new peak at $5 per kilogram, around $2 higher than the same period last year. In China, the price of filleted shark catfish was around $3.15-3.25 per kilogram, around $0.5 per kilogram higher than the same period last year.
Shark catfish trade is expected to flourish this year, BIDV Securities Company anticipated. It said demand in the U.S., China and EU would be high following long periods of Covid-19 restrictions.
In the U.S., importers have taken in more shark catfish as its stock inventory had run low following two years of Covid-19. The U.S.'s catfish supply has also been affected by reduced areas of catfish farming. The aforementioned factors have contributed to the growth of Vietnam's shark catfish trade.
Vietnam has had six more factories included among those that process and export shark catfish to the U.S., according to the Vietnam Association of Seafood Exporters and Producers (VASEP). Current shark catfish processing factories are running at full capacity to meet export demand. Shark catfish exporters have also been looking toward potential markets like Mexico and Egypt.
With the current trend, shark catfish exports this year could reach $2.6 billion, VASEP anticipated.
Source: Vn.Express