Shipments to US, China could rescue slumping pangasius fish export
Vietnam's pangasius fish export turnovers have crashed, but the possibility of large orders to the U.S. and China could reverse the trend in 2023.
Update: (3/14/2023)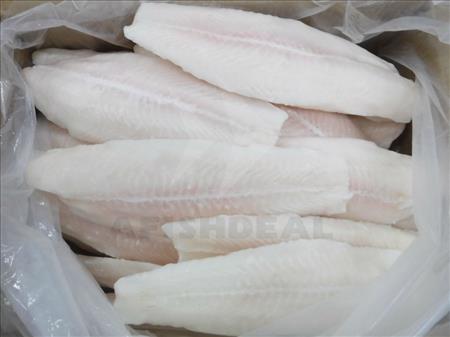 Vietnam's seafood export turnover stood at less than $600 million last month, down 31% year-on-year, according to data from the Association of Seafood Exporters and Producers (VASEP). Pangasius values dropped a whopping 50%.
In the last quarter of 2022, pangasius fish export turnovers stood at $475 million, a year-on-year decrease of 12%.
However, according to VASEP, pangasius fish exports may be the seafood export industry's best prospect for 2023, thanks to demand from Vietnam's two largest markets: China and the U.S.
Last year, China and the U.S. accounted for 30% and 23% of Vietnam's pangasius exports, respectively. And experts say those numbers could increase significantly this year.
China's reopening early last month will help restore consumer confidence, promoting trade between the East Asian economy and Southeast Asia, according to David Liao, co-CEO of HSBC Asia-Pacific.
The reopening will help facilitate the export of many Vietnamese products, including pangasius fish to China.
Last year China spent $712 million buying Vietnamese pangasius fish, which contributed 40% of Vietnam's total seafood export turnovers to its northern neighbor.
According to VASEP analysts, China's lifting of its anti-Covid measures have not yet bring about a strong recovery for seafood orders, but they predict the new open policies will spike demand in the coming months.
"Chinese people tend to prefer [Vietnamese] pangasius over [Chinese] tilapia. Importing and exporting seafood is easier now. Freight costs have also dropped below pre-pandemic levels, creating more favorable conditions for trade," VASEP expert Le Hang said.
In the U.S. market, the low supply of and high demand for white fish will necessitate more pangasius fish imports, industry insiders have said.
Experts and traders in the U.S. market are optimistic that demand for pangasius fish will thus spike later this year.
According to VASEP, Vietnamese pangasius' major draws are its affordability and its easily available supply. During Lent, from late February to mid-April, the demand for fish of all kinds will increase, analysts have predicted.
Meanwhile, pangasius fish will also benefit from a U.S. ban on Russian cod, which is a popular white fish in the massive north American economy.
In addition, exports of tilapia – pangasius' major white fish competitor – from China to the US remain low.
On the first business day after the Lunar New Year this January, Vietnamese seafood exporter Hung Ca prepared for an export order of 21 containers of pangasius fillets.
Meanwhile, another seafood exporter, Vinh Hoan, saw nearly 10,000 laid-off workers return to work for new orders.
VASEP predicts the seafood export recovery will be slow, and many experts don't expect a surge in seafood exports until summer. Analysts say demand will not drop, and pangasius orders will eventually rise.
SSI Securities Corporation predicted seafood exports will increase in the second half of this year.
By the third quarter, seafood inventory will be back to full capacity in Vietnam, and new export orders will be placed, according to SSI economic forecasts.
Source: VNExpress