Viet Nam was the largest shrimp supplier to Japan
Viet Nam was the largest provider of shrimp for Japan in 2020, with its market share in Japan's total shrimp imports having increased compared to the previous year.
Update: (3/29/2021)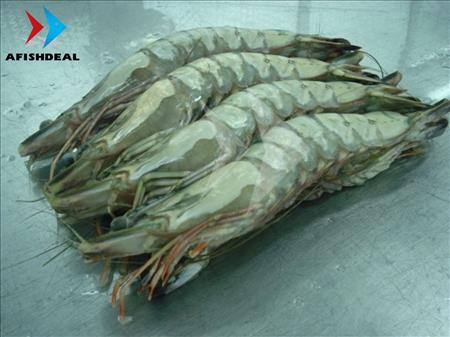 The Import-Export Department (Ministry of Industry and Trade) cited statistics from Japan Customs showing that Japan spent JPY242.8 billion (US$2.292 billion) importing 219,000 tons of shrimp last year, down 6.3% in volume and down 12.5% in value against 2019.
Due to the impact of the COVID-19 pandemic, Japan's shrimp consumption and import trends changed in 2020 when imports of high-value shrimp declined and imports of low- and average-value shrimp increased sharply.
Therefore, the average import price of shrimp into Japan fell by JPY78.7 per kilogram year-on-year to JPY1,108 (US$10.49) per kilogram.
Viet Nam was the largest shrimp supplier to Japan in 2020 with 55,050 tons and JPY64.4 billion (US$608 million), down 5.3% in volume and 7, 6% in value compared to the 2019 figures.
Despite the decline, Viet Nam's shrimp market share in Japan's total imports registered a year-on-year surge.
Notably, Japan imported 2,590 tons of shrimp from Ecuador last year at JPY2.238 billion, up 68.9% in volume and up 32.6% in value. The average shrimp import price stood at JPY863 per kilogram, the lowest among the 11 largest shrimp providers to Japan.
Difficulties in exporting shrimp products to China drove Ecuador to accelerate its exports to other markets, including Japan. This trend is likely to continue in 2021.
According to the Import-Export Department, Viet Nam's fishery exports in February reached 137,000 tons with the revenue of US$400 million, down 17.2% in volume and down 20% in value compared to February 2020.
Regarding the first two months of 2021, Viet Nam raked in US$1.011 billion from exporting 259,100 tonnes of shrimp, up 5.5% in volume but down 0.7% in turnover over the same period last year.
Source: news.chinhphu.vn