Vietnam seizes opportunity to increases shrimp exports to the US
In the first 4 months of 2021, the total value of Vietnamese shrimp exports to the US market reached US$198 million, up 24.8% over the same period last year. Up to now, the US continues to be the leading whiteleg shrimp export market of Vietnamese seafood enterprises. In particular, in the first months of this year, Vietnamese enterprises sharply increased the export of dried shrimp and processed vannamei shrimp to the US market.
Update: (6/14/2021)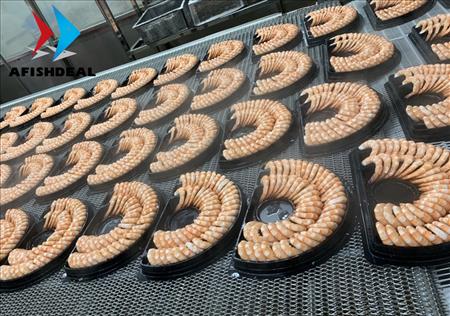 In the first four months of this year, especially since March 2021, the value of shrimp exports to the US market increased sharply by 47-48% over the same period in 2020. Being one of the leading shrimp import markets in the world. The US always attracts a large number of export enterprises. In the first quarter of 2021, there were over 60 Vietnamese shrimp enterprises exporting to the US, in which, 10 large companies accounted for 75% of the total shrimp export turnover of the country.
By the end of April 2021, Vietnam exported to the US many steamed and processed PUD white shrimp products, accounting for nearly 47% shrimp export with an average export price of 10.11 USD/kg. The second largest export product is tempura breaded shrimp, accounting for 16.5%, the average export price is 10.56 USD/kg; Frozen white shrimp (HS code 03061721) accounted for 15%, the average export price was $9.67/kg.
So far, US consumers still prefer processed and value-added shrimp products. In 2020, despite the Covid-19 pandemic, US shrimp imports still increased by 7% over the previous year. According to experts, the US shrimp import trend in the coming years will grow well and stably. By 2027, the shrimp import volume of this country may exceed 1 million tons.
Currently, the deployment of vaccination for the American people is happening rapidly, the production and business activities of this country's enterprises are recovering and stabilizing, it is forecasted that the demand for importing seafood from the US in 2021 will increase. strong. Therefore, this is also a good opportunity that Vietnamese shrimp exporters are taking advantage of to increase exports to the US this year when shrimp production and export of some countries, including India, are facing many difficulties due to Covid.
Source: VASEP