Vietnam tuna exports is forecasted to reach a record of over 1 billion USD in 2022
According to the statistics of Vietnam Customs, Vietnam tuna export turnover in June 2022 reached $90 million, up 41% compared to June 2021. Accumulated in the first 6 months of 2022, tuna export turnover reached US$553 million, up 56% over the same period in 2022. Tuna exports to main markets recorded positive growths, except for the EU, Israel and Egypt.
Update: (8/4/2022)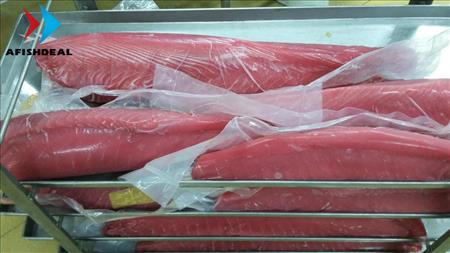 The Russia-Ukrain conflict has caused price increase not only in energy commodities to, but also in food commodities in countries. This situation is creating the opportunities for Vietnamese seafood in general, and tuna in particular, to increase exports to other markets.
The US
By the end of June 2022, the total value of tuna exports to the US market reached more than 300 million USD, an increase of 96% compared to the same period in 2021. Vietnam's tuna exports continued to maintain a high growth rate in June. In the first 6 months of 2022, tuna catches in the East Pacific (EPO) were low, which affected the catches of the US fishing fleet. Besides, high inflation has pushed up the demand for canned tuna. All of this has boosted US tuna imports from sources, including Vietnam.
The EU
Vietnam's tuna exports to the EU have continuously declined in the past 3 months. Tuna export turnover to the market in June decreased by 25% compared to June 2021, reaching nearly 9.5 million USD, bringing the total export turnover in the first 6 months to 77 million USD, up 4% over the same period.
According to a report released by the European Union's (EU) data statistics agency Eurostat on July 1st, consumer prices of 19 countries in the eurozone rose 8.6% in June (consumption in this region a month ago was 8.1%). In which, the group of food items increased by 8.9%, showing that inflation is spreading in the eurozone. Despite recorded inflation, the European Central Bank (ECB) has not been able to raise interest rates as quickly as the US. This delay caused the euro to depreciate against the US dollar.
The price of tuna products increases due to higher costs of necessary goods, a strong dollar may cause the final tuna products imported into the EU from countries outside the bloc such as Vietnam, Philippines, Ecuador,.. to be more expensive. This has affected tuna imports of EU countries.
CPTPP
Tuna exports to Canada, Japan and Mexico continued to grow positively. By the end of June 2022, CPTPP is the third largest export market block of Vietnamese tuna exporters (after the US and EU). The demand for tuna imports from CPTPP countries reached US$68 million, up 50% over the same period last year. Of which, exports to Canada increased by 68%, to Japan by 26% and to Mexico by 30%. Particularly for Chile, export turnover to this market, after slowing down in May, showed signs of decreasing in June, down 48%.
In addition to the three major export markets above, in the first 6 months of 2022, tuna exports to Saudi Arabia, Thailand, the Philippines or Russia still grew well. Total export value of tuna to Saudi Arabia reached 1.2 million USD, to Thailand increased by 59%; Philippines up 86%...
At the beginning of this year, due to an increase in oil prices, 40-45% of fishing vessels nationwide had to lie on shore. This has greatly affected the supply of raw tuna for factories, especially the supply of raw materials of wholly obtained (ie, domestic origin). Therefore, tuna processing and exporting enterprises must import from countries and territories that do not have a free trade agreement (FTA) with Vietnam. This has made Vietnam's tuna exports unable to take advantage of the FTA to increase their competitiveness compared to other rivals.
It is forecasted that tuna exports in the second half of 2022 will continue to grow positively, but the growth rate will slow down. Tuna export turnover in 2022 is expected to reach about 1.1 billion USD, up 45% compared to 2021.
Source: VASEP