Vietnamese pangasius exports are expected to recover in 2021
Vietnamese pangasius exports are expected to recover in 2021. By the end of 2020, the Vietnamese export pangasius industry only brought in a turnover of about US$1.54 billion, a sharp decrease of 23% compared to 2019, according to the Vietnam Association of Seafood Exporters and Producers (Vasep).
Update: (3/29/2021)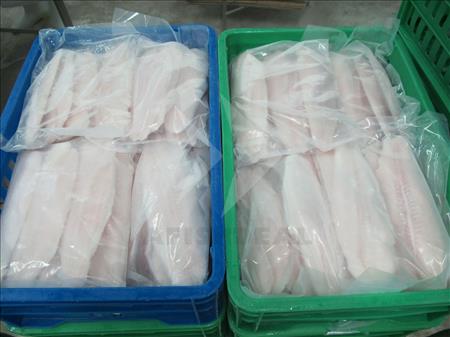 In 2020, the Covid-19 pandemic was disrupting global supply chains, including seafood. There were periods (such as from March to May 2020) when pangasius products be hardly exported. The market has only gradually recovered in recent months. All of these lead to a drop in exports and low domestic material pangasius prices. Notwithstanding, should the Covid-19 epidemic is under control in 2021, the consumption demand will grow again. The pangasius industry has an underpin to recover with service channels (restaurants, hotels, etc.) account for a large proportion in seafood distribution may recover to pre-epidemic levels.
Besides, in 2020, the pangasius industry has not taken advantage of the EVFTA's advantages, but in the long term, this agreement will create a large tax advantage for Vietnamese pangasius. Accordingly, Vietnamese whole pangasius, fresh, frozen pangasius fillet will mostly decrease to 0% after three years, lower than the tax rate of competitors like Indonesia (4.5% – 9%), China (0% – 9%).
Notably, in the pangasius export markets of Vietnam, the UK has been becoming a bright spot when the import turnover from Vietnam has continuously increased. In 2020 the UK was the only export market to achieve continuous positive growth despite the Covid-19. The proportion of processed pangasius (HScode 1604) rose sharply, accounting for 32% of total pangasius exports, and surged more than 1,400% over the same period in 2019. The average price of imported pangasius of the UK was also relatively stable, ranging from US$2.98 to US$3.98/kg, which is a positive level for Vietnamese pangasius. Should UK export value continues to be optimistic in the coming time, the growth of pangasius exports to the UK may reach at least 10% in 2021.
In addition to the aforementioned factor, the UKVFTA that effective from December 31, 2020, also has a positive impact on the UK market. According to the official announcement of the British Government, Vietnam continues to be on the list of GPS beneficiaries of the UK. Thus, goods exported from Vietnam to this country are entitled to a GPS preferential tariff when the enterprise presents a C/O form A as prescribed.
Source: VASEP